What is Oribe Haircare?
Can a shampoo cost you $70? Do a search on Oribe Haircare and positive mentions from different sources will appear. Relatively new to the local scene, the award-winning brand was launched in Singapore only in August this year. But what exactly is it about this brand?
Founded in 2008 by Daniel Kaner, along with the late celebrity hairstylist Oribe Canales (1956-2018). The legendary Canales worked with big names Naomi Campbell, Cindy Crawford and one of his biggest fans include Jennifer Lopez (he did her hair for her first album cover and her iconic slit dress look). The brand blends craftsmanship, performance and decades of styling experience from the top of the editorial and salon worlds to create a new category in hair care.
Luxurious Performance
Each product is tested extensively backstage and on set to ensure that it outperforms everything else. The custom formulations surpass anything in the marketplace, excelling with a line of luxurious products that is unique in every category: gels that condition, oils that hold, sprays that don't flake, skincare-grade shampoos that prep hair for styling and gently balance the scalp, masques that have the richness and body of a lavish moisturizing cream.
Look Good
Here are Singapore's best-selling Oribe products from different collections and their benefits:
1.Gold Lust: Shampoo & Conditioner [SGD$70 & $73 respectively]
This collection aims at rejuvenating your hair, giving a more youthful and healthy appearance. They contain ingredients such as plant collagen and Mediterranean cypress extract, reinforcing the inner strength of each strand which restores moisture.
2. Signature Shampoo [SGD$66]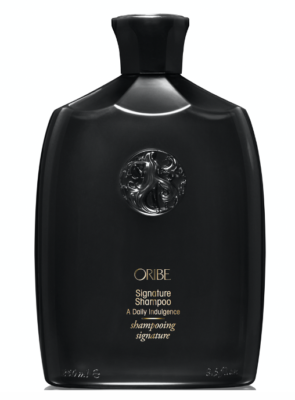 Aimed to silken, detangle and protect, the Signature Shampoo contains exclusive ingredients such as Hydrolyzed Vegetable Protein which strengthens damaged hair and protects the hair shaft's surface, while maintaining hair strength and prevents UV degration. The Signature Oribe Collection is suitable for daily use for everyone.
3. Brilliance & Shine Supershine Cream [SGD$75]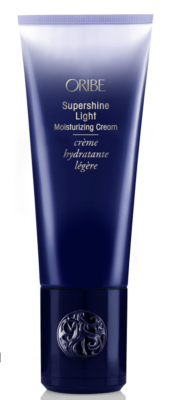 Especially designed for fine-to-medium and extra-long hair, this leave-in moisturising cream smoothens split ends, tames frizz and repairs hair. It forms a "protein shield" to protect the hair shaft from the drying and damaging effects of the elements and thermal styling with its Keratin and Hydrolyzed Keratin.
4. Beautiful Color Shampoo [SGD$65]
This range specifically tackles the long-lasting life of your hair dye and with high-tech ingredients in this shampoo such as Bioflavonoids, which fruits owe for their bright hues, it protects your hair from discoloration and fading. The Baobab Tree Extract gives superior moisture, contributing to the intense moisture treatment of this shampoo.
5. Serene Scalp Thickening Treament Spray [SGD$110]
In addition to hair care, Oribe developed a holistic approach to treating specific issues such as hair loss, hair thinning and dry scalp. The Serene Scalp collection contains the hot seller Thickening Spray, an ultra-lightweight treatment for thinning hair that is proven to leave strands feeling thicker, fuller and healthier. It adds volume, body and density and strengthens to help reduce hair fall caused by breakage.
The brand carries not only effective products that your hair will love, the classy and eye-pleasing packaging of the products will also add luxury to your bathroom interior.
Feel Good
While the products are ultra-high-tech, the formulations are clean and modern — formulated without parabens and sodium chloride. All the products are gluten-free, cruelty-free, color and keratin treatment safe and have UV protection for hair. They perform like magic.
Smell Good
One reason why it's so loved is its scent that soothes the soul. While most companies select a scent from a stock fragrance library, Oribe Hair Care was the first to use a fine fragrance in its hair products. The brand collaborated with a legendary 19th-century perfume house to blend its signature fragrance, Côte d'Azur.
Embodying the glamour and warmth of the French Riviera, the bright and seductive scent awakens with hints of sun-drenched Calabrian bergamot, Sicilian orange, Aomori apples and leafy greens. Additionally, the soft woody scents come from sandalwood, vetiver and crisp amber while a sensuous and invigorating experience is created from tuberose and white butterfly jasmine, all from Oribe's native Cuba. All with the aim to forge a beautiful experience for the hair — and spirit.