It's that time of year again where we wreck our brains to figure out what gifts to get for our loved ones. It's the festive season, where we want to express our love and appreciation to those who made our year. The year 2020 has been a roller-coaster for all and it's only right that we want to greatly reward those who made it less overwhelming. 
Skin care is a popular gift idea but to switch things up differently this year, hair care should be given a consideration. It is common that visits to the salon is the only time we feel that our hair is treated like royalty with quality products used. This season, Goldwell presents 6 Festive Packs, curated from their essential hair product collections at special prices, providing the opportunity to pamper your loved ones' hair right at home.
Touted as gifts that turn back the clock for younger, refreshed hair, the compact gifts are the perfect size for staycations and stayovers, keeping hair fabulous for all year-end gatherings. 
Did you know, your scalp can age six times faster than facial skin? Just like facial skin, the scalps will age over time and oxidation factors, becoming thinner and losing elasticity. Long-term exposure to UV radiation, air pollution and stressors arising from the ongoing pandemic are all culprits to the aging scalp, resulting in dehydrated and sensitive scalp, oily scalp with dandruff, hair breakage and hair loss. 
The festive packs from Goldwell's Kerasilk and Dualsenses line comes to the rescue with merry solutions for all kinds of hair concerns your loved ones may have. From struggles with oily scalp to the daily hassle of managing hair, a range of choices await for you to find the perfect, customized gift. 
DualSenses Just Smooth $56 (U.P. $62) 
Merry Results: No more knotted ends and frizzes! 
Dualsenses Rich Repair $56 (U.P. $62)
Merry Results: No more damage hair!
Dualsenses Scalp Specialist $66 (U.P. $74)
Merry Results: No more hair loss and sebum!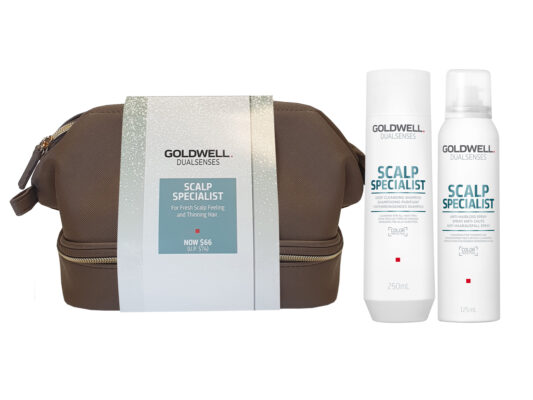 Kerasilk Control Festive Pack $76 (U.P. $88) 
Merry Results: No more wild, unmanageable locks!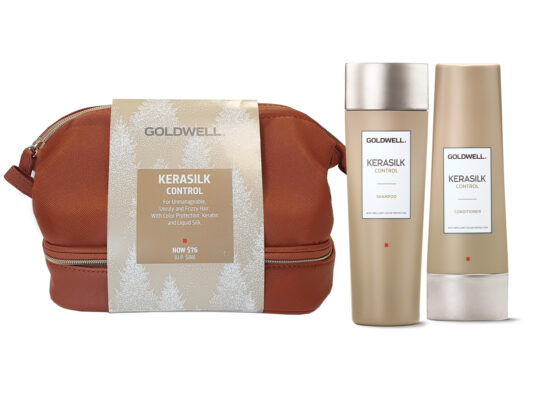 Kerasilk Revitalize – Redensifying $100 (U.P. $118)
Merry Results: No more breakage and thinning hair!
Kerasilk Revitalize – Detoxifying $100 (U.P. $118)
Merry Results: No more dandruff and oily scalp!
Message @goldwellsg to find out where you can purchase the festive sets from the salons closest to you!