The first thing that Sean, International Director at the Shunji Matsuo Hair Studio said as he swirled me into my seat was, "Ooh, really long hair!". "Thanks — it's really dry and tangled though," I replied, wryly, nervously glancing at my crispy hair ends.
My chest-long, lightly dyed, lightly permed hair and a hardy lazy bone was every reason for me to be at a hair salon, but my purpose at the Japanese-inspired one is clear: to welcome the launch of luxury haircare Oribe (pronounced or-bay) in Singapore, and to experience the prowess of a celebrity-backed brand (think Scarlett Johansson, Zooey Deschanel and Sarah Jessica Parker).
"You'll probably need the Gold Lust range," Sean says, "It's going to help repair damaged hair, and nourish dry strands so your hair's going to feel smoother and look shinier." That sounds like a good match. Founded by Oribe Canales, celebrity hairstylist to the biggest stars of showbiz, the haircare label of eponymous name boasts eight ranges internationally — from dandruff-ridding to colour-protecting — and within each, dedicated shampoos, conditioners, and other hair add-ons you probably didn't know you need (as I've come to realise later on).
Of the eight, only six are available locally at selected salons, namely Gold Lust Repair & Restore, Beautiful Color, Brilliance & Shine, Signature, Magnificent Volume, and Moisture & Control. "If you love animals, you'll love Oribe," Sean adds, "The brand is all-in-one: vegan, cruelty-, sulphate-, paraben-free, and keratin- and colour-safe."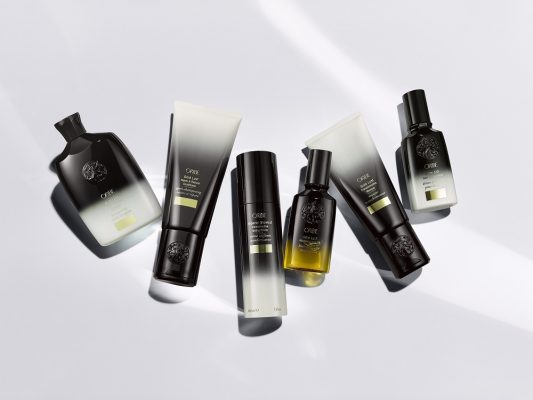 An hour after Sean brought me through the full works — whereby he demonstrated the Gold Lust Shampoo, Conditioner, and Nourishing Hair Oil — my hair looked and felt like a changed woman. It's magical. What used to be simply 'hair' now looked shiny and glowing, and was so silky smooth that Sean himself even commended the drastic improvement. "I know you don't like wearing your hair straight," he says, as he dried my hair. "But you must experience this sleekness for yourself." I let him work his magic, and can safely say that it's the only time I like how I look with my natural straight hair.
At this point, it's hard to not admit that damn, these Oribe products really do work. It takes a lot to colour me impressed when it comes to beauty, as while I do hold products to a high standard, I also take into consideration the amount of fuss that's required to get desired results. I'm unabashed to report that even as a professional, Sean did seem rather supportive in my pursuit of 'lazy girl tips', and generously dished them throughout our session. I've taken to liberty to note them all down — you're welcome.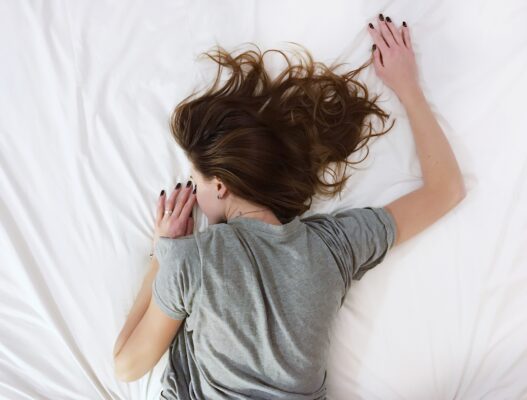 10 Easy-To-Commit Hair Tips For Lazy Girls
Don't skimp on the shampooing time. It's a no brainer, but people love to speed through this step for some reason, Sean notes. Take your time to really scrub every inch of your scalp and hair, and make sure to wash every inch thoroughly. 
If possible, install high pressure shower heads that's able to blast off residual shampoo off your scalp and hair more easily. Use only lukewarm water; hot water strips hair of moisture.
Apply conditioner only from mid hair length to tip, never on the scalp. Those with long, thick hair might want to comb through hair (after spreading conditioner on) with a wide-toothed comb for a more even application.
Twirl and scrunch locks of hair with conditioner applied on to promote better absorption of product. Wash off with cold water, to close the hair cuticles and seal nutrients in.
Your hair oil is more than just an oil. Yes, it does nourish hair, but also acts as a heat protectant for your mane (should you be blow-drying or styling your hair). Make use of the glide of towel-dried hair for a smoother application.
To determine the amount of hair oil to use, simply divide hair into two sections, and grab each section between your pointer finger and thumb (like the 'ok' sign). Run hand through the chunk, and the size of the circle your fingers make as it reaches the end is the amount of oil to use. The rule of thumb is to use it hair oils sparingly.
Save hair drying time by using the Oribe Royal Blowout Heat Styling Spray. This mist speeds up drying time by "expanding" the hair, Sean says, and a wider surface area naturally dries quicker. *Writer's note: this tip is great for those with long hair.*
For all the lazy gals, the paddle brush is your best friend. It can hold large sections of hair while blow-drying, and still gives you a sleek and smooth finish. Start from the inner layers.
Set your hair with a blast of cold hair after blow-drying or styling to keep the hairstyle locked in place. It's best to blow-dry before bed too, to keep hair tame and tidy in the morning.
Lightly comb and massage the crown area of your head using the paddle brush to improve blood circulation. This prevents hair loss and stimulates hair growth.
Oribe hair products are available at Shunji Matsuo, Kim Robinson, Chez Vous: HideAway, and Evolve Salon.
This article was originally written by Chelsea Tang for ELLE here.