Remember while growing up that we were taught to keep our long hair neatly tied into a ponytail, or if we had short hair we had to tame our flyaway strands? For a long time, keeping a neat and tidy appearance is the rule we stick by when dealing with hair. Whatever style we're creating with our tresses, we make sure that it stays in place and is kept tamed. But with the never-ending trends that come and go ever so often, it's no surprise that this rule is about to change. Introducing the messy chic look.
Labeled "classic elegance meets messy chic", the latest hair collection by Super Blades and KMS takes the well-loved unkempt 'do up a notch. Creative Director Jason Lim and Hair Designers Minnie Chow and Hevian Chiew serve up a series of looks that gives the modern woman an instant upgrade, balanced with the essential formal-to-casual versatility. The styles encompass warm tones and wavy textures.
 

 

View this post on Instagram

 
 

 

View this post on Instagram

 
 

 

View this post on Instagram

 
The collection's theme of Elegantly Clean draws inspiration from Korean trends of warm colours and wavy curls to bring the hair looks a feminine sophistication balanced with a touch of intentional flyaways that breathe life into an otherwise routine styling.
The common features of the hairstyles across the collection is its warm red and brown shades. The trendy autumn hues complement the asian complexion while enhancing facial features for a natural poise. Minnie points out a tip for fairer skin tones, which is to pick brown hues to give off a friendlier feel and improve complexion.
Another feature of the collection is the curls and waves, giving it that messy chic look. To achieve a gentle silhouette, thick and wavy C-curls are the perfect style for a messy-meets-clean finish. Hevian highlights that soft waves tend to bring out the gentleness of a person.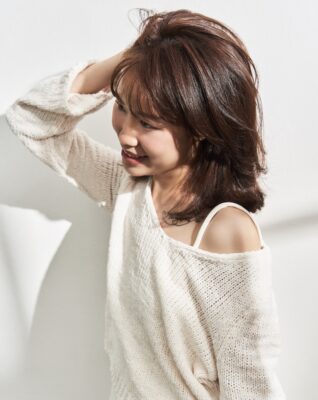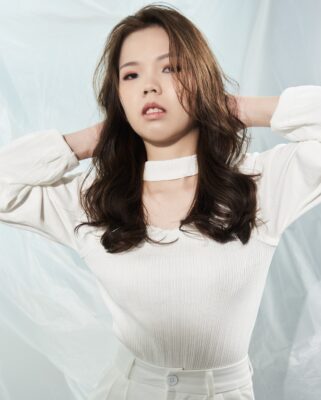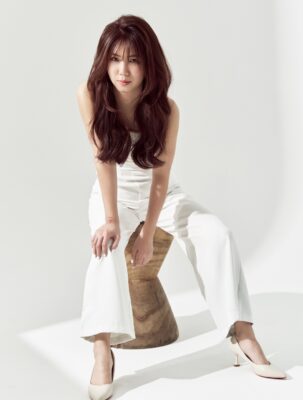 Elevating these hairstyles takes lots of volume. To recreate them, Jason recommends the KMS AddVolume Volumizing Spray before blow-drying for a natural yet voluminous width. To enhance the shine of the hair, Minnie suggests using the KMS Tame Frizz De-Frizz Oil, which also helps to seal the hair cuticle for a soft glow and texture.
Want to find out more or achieve these haircuts for yourself? Contact Goldwell, KMS or Super Blades.