When we think blonde, what comes to mind is a high-shine platinum styled straight or as light, bouncy curls. Accompany it with a red lip and subtle eyeliner and you're ready for festivities. Marilyn Monroe, Rita Ora and Soo Joo Park are just some celebrities that have popularised blonde hair in its diversified glory. K-Pop celebrities too, have themselves set a new wave for wearable coloured hair.
With reference to the evolution of blonde hairstyles over the years, it's proven that this colour doesn't have to be excruciatingly feminine or incredibly bold—it can also be a timeless, everyday look by having it as highlights or styling it with a bit of heat.
There is so much you can do with this beautiful colour and it all starts by choosing the right salon that carries products to achieve that perfect tone of blonde. Most importantly, these products will need to maintain the quality of your hair as it goes through multiple sessions of bleaching that will inevitably strip them of moisture.
If you've had your hair bleached at home, you'd be familiar with the burning sensation on your scalp—it lingers as though time had deliberately slowed down to prolong the torture! What many are unaware of is that pain doesn't have to be the common denominator to achieving beautiful, coloured hair. Choose salons that carry these effective yet gentle products:
Oxycur Platin Dust-free
A fast, powerful lightener, it creates up to 7 levels of lifting while providing the ultimate care and protection for the hair through the lightening process. Besides its pleasant fragrance, it's also free from ammonia which is one of the most common chemicals that lead to brittle and frizzy hair. To see how this powder can be mixed into a creamy consistency with no sign of clumping, click here.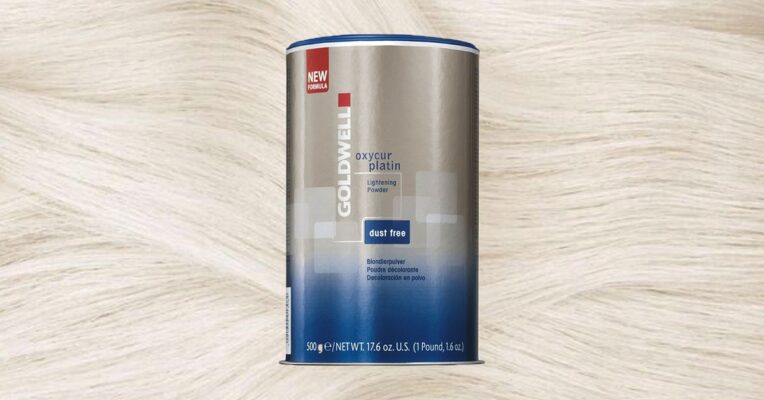 Silklift
Silklift is a high-performance lightener that can lift up to 7 levels, making it a reliable choice for all types of highlights and full-head applications. Packaged in a sturdy round-bottomed container with a dosing lip, expect convenient emptying and precise doses for optimum results.
Its patented Shield Technology and Anti-Yellow System together create a strong, premium blonde colour whilst being gentle on the scalp. Shield Technology maintains the stability of the conditioning ingredients during the oxidation process for optimum lightening and gentleness while the the Anti-Yellow System counteracts unwanted yellow tones. This lightener is also packed with Silk pProtein Complex to recharge missing lipids inside the hair. Damaged hair has higher negative charge and hairs will try to separate from each other which as a result, creates frizz.
With all the effort that bleaching entails, you're still intrigued by the perfect dye jobs boasting midnight blues and sheer greys—and we absolutely get it. Depositing colour on top of bleached hair means consistent visits to the salon for a refresher. A clean and healthy canvas is equally vital to maintain the exuberant colour you have in mind. 
Maintain Your Colours With These Products
1. Kerasilk Reconstruct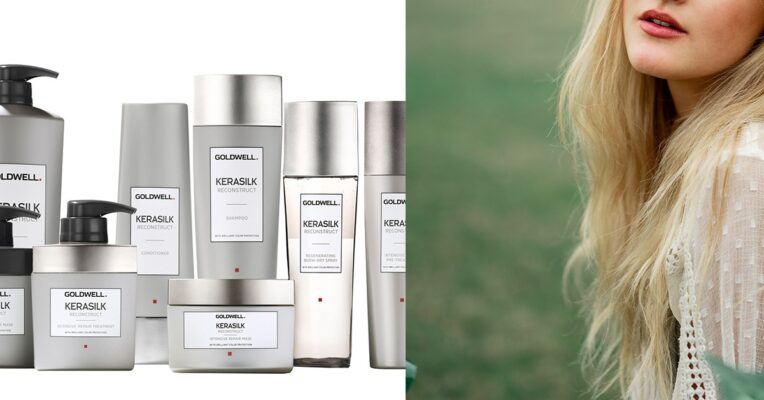 To accompany your journey through dyed hair, we recommend Kerasilk Reconstruct. This range of home care products include everything from shower essentials, intensive treatment to regenerative sprays to counter heat damage. Created with Keratin and Hyaloveil™, these two highly indulgent ingredients actively interact with the hair's structure by deeply nourishing the hair from the inside and softening its surface.
2. Dualsenses Blonde & Highlights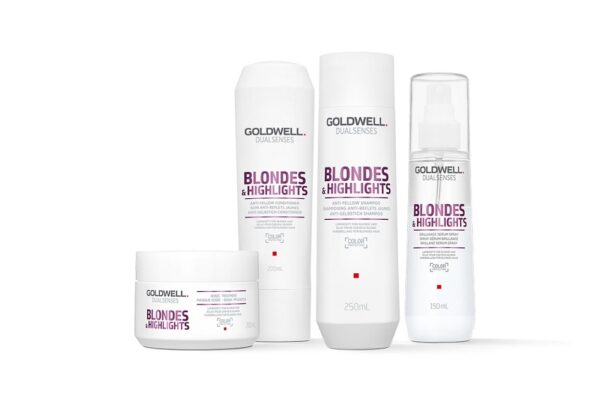 The most dreadful part of blonde hair might not be the long hours spent at the salon but the unwanted yellow tones that creep up with time. Dualsenses Blondes & Highlights is an anti-yellow shampoo that brings out colour luminosity and neutralizes unwanted yellow tones with its unique FadeStopFormula and Luminescine Ttechnology. Gentle as water, this shampoo minimises colour fading with every use and transforms non-visible UV light into visible light to enhance colour brilliance.
3. Oribe's Bright Blonde Range
For an extra boost of illumination, try Oribe's Bright Blonde range of shampoo, conditioner and treatment. Lather on this revitalising violet shampoo and watch how it corrects the brassiness and yellow tones while also brightening the natural highlights from within.