We all know the feeling of wanting to switch up our hairstyles into something new because we're bored with what we have. The year has just barely started and what better way to begin the new chapter than with a new look?
A hairstyle speaks volumes about your personality and style. That is why we often dedicate more time to picking a new hairstyle, as well as choosing the right colour shade. To add on, we look for something that flatters our face shape and skin tone. 
We want to get all of these factors right and with these new inspiration looks from hair colour expert Juno Hair Salon, the process has just been made easier for you. Introducing three new looks from their "Street Style Black & White" collection:
Spicing up your appearance, rock pops of lustrous colour using colouring styles such as the Ear Loop Peekaboo and Face Framing Hair Colour Technique. Strategically dyed colours on strands that flatters your features most, these hairstyles from Juno Hair Salon are a must-try this new year.
These looks suit a wide range of people and are also trendy. The team at Juno Hair spent much time researching, finding the right inspiration that led to creating the fresh new looks. Drawing from viral hair trends on social media, international hair competitions and even K-pop idols, they've created unique styles that are sure to turn heads.The looks are both bold and versatile, leaning in towards a street style concept but making it wearable for any occasion. With Juno Hair's use of Goldwell Topchic and Elumen hair colours, you don't have to worry about your locks looking dull.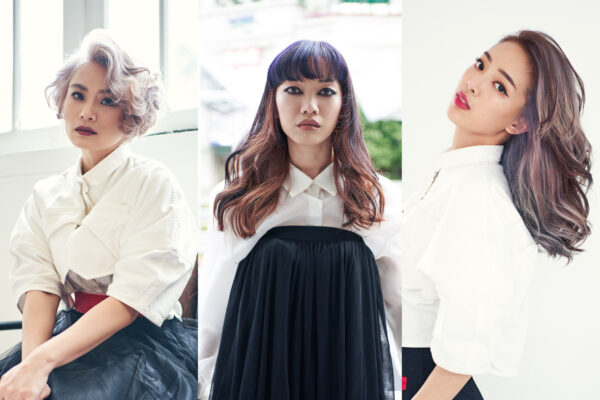 Much texture is also added to the look, with products such as the Goldwell Stylesign Curls & Waves Soft Waver and Sprayer used. Want a hairstyle that stays in place from day to night? The products also help to define and hold curls for an added flair that stays throughout the day.
And no routine is complete without aftercare. To maintain and bring out luminosity in vibrant hair colours, the shampoo, conditioner and serum in the Goldwell DualSenses Colour Extra Rich Range with built-in colour protection is a must for that colour lasting brilliance. With gentle yet effective solutions for instantly visible and touchable results, this aftercare routine will leave your hair looking as snatched as ever.
Interested in achieving these new looks or getting your hands on the products? Contact Juno Hair Salon here or Goldwell Singapore here for more information.
 

 

View this post on Instagram