The end of year is here and whether you're celebrating the festive holidays or the upcoming new year, it is a precious time spent with loved ones. This season brings along many gatherings that seek for us to pull out our best looks and dress to impress. Lucky for you, we've got fresh hair inspiration that's perfect for any occasion.
Just take a look at Newance Fashion Autumn/Winter, a joint hair collection by four Goldwell National Artists, Yuujin Ho and Dylan Tung from Evolve Salon, and Jophy Tio and Paul Chong from Super Blades.
The stylists drew inspiration from the dark and warm hues of seasonal foliage to create looks perfect for all Asians. Keeping the intended audience in mind, they were also inspired by metropolitan women who are independent, chic and stylish.
The collection's theme of Romance in the City sees the stylists artfully incorporate soft and hard elements through the four looks below.
1. Vintage Waves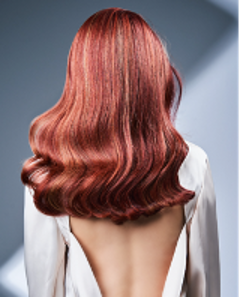 Seeking an old Hollywood glam kind of 'do? Impress your friends and family at the dinner table with this first look. From the richness of shades of maple and redwood, this dressed wave is equal parts glamorous and elegant.
2. The Timeless Bob
If long styles are not your thing, the bob truly never goes out of style. Inspired by fallen gingko leaves, the yellow lends texture and unexpected softness to this new take on the classic style.
3. The Bixie
A cross between a bob and pixie, the 'bixie' is perfect for those wanting something airy and not too short. Add in pine tree-inspired matte and ashy shades for a look that screams city chic.
4. The Wolf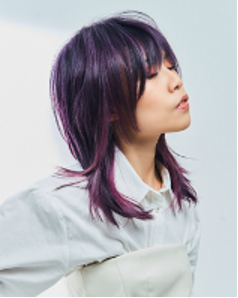 Popular amongst Gen Zs, this layered look frames the face while dark plum purple pieces give dimension and movement. This look is poised to be a conversation starter.
These looks were created using Newance by Topchic Fashion from Goldwell, a 44-shade hair colour range that covers a full spectrum of warm and cool tones with smoky finishes. The Japanese smoky hair range complements all Asians skin tones, ideal for the romantic woman-about-town.
Beyond the salon, maintaining coloured hair is key for hair health. Yuujin recommends the DualSenses Bond Pro haircare range which helps to protect hair colour while strengthening and reducing hair breakage. Its Day and Night Bond Booster ($32) reduces breakage and split ends by 99% and can be doubled up as an overnight mask.
According to Paul, Smooth Control Smoothing Blow Dry Spray ($33) is a must-have to protect your hair colour while making blow drying fast and easy. Simply spray on towel-dry hair before blow drying.
For extra shine and humidity protection for up to 72 hours while you're out and about your engagements, following up with a light spritz of Diamond Gloss Protect & Shine Spray ($33) would do just the trick.
Looking for more information? Contact Goldwell on Instagram.